AC Shore Power Monitoring
Nautic Alert Detects Lost of Shore Power
and Let's you know aboard or ashore.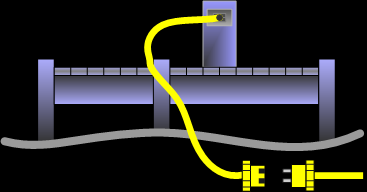 When AC shore power is disrupted and the vessel owner is not aware of an outage, it can impact refrigerated food, climate control, DC battery recharge activities, and have other implications. To reduce impact, Nautic Alert monitors for the presence of AC shore power and will immediately detect the loss of AC shore power. If a loss of power event occurs, Nautic Alert will issue a notification on board and directly to the owner's smartphone.
Note: This application is available with Nautic Alert Insight X2 and requires the Nautic Alert XPulse component.